Nataya is a Electronica band on http://www.popomundo.com, featuring Ariane Leppin, a solo keyboard-computer artist.
BIOGRAPHY: Ariane is an active resident of Berlin, where she owns a fledgling electronica club called Elektrik Dreams[BER]. Her parents supported her early efforts of a career in modeling instead of going to school, but are equally supportive of her musical career. She is a proud member of the Electro people by Nix tribe.
She also has a "love interest" in her life, her beloved pooch,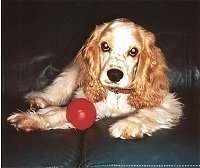 Falco


Ariane currently is the president of Elektrik Träume which owns the electronica club she manages. She also works as the CEO at the Head Office of Kinvarra Inc. in Berlin, which owns several locales worldwide, including the bank, Deutsche Sparkasse, in Berlin.
Nataya's first full-length album!! (Released 03.10.2007 by ◄=42=► Studio Elec [NY])



Although Popomundo is a "game", Ariane takes it very seriously and works very hard to improve her skills, manage her club, and build/maintain friendships with people who are very dear to her.

Performing her music and being with her friends are what keeps Ariane going each day!!